Functional Awareness® Anatomy in Action
Functional Awareness® is a Romita-designed educational approach to
embodied movement, reflection, inquiry, and research.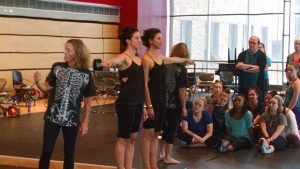 This Romita-designed method is a practical somatic approach in experiential anatomy to enhance our understanding of movement function, facilitate ease in body action and improve dynamic alignment.
See our upcoming workshops:
---
Centers for Learning
---
Functional Awareness® Movement Educator Training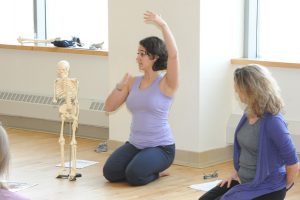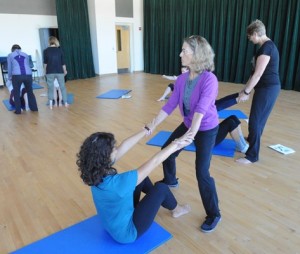 This Center offers training in Functional Awareness® principles of movement function, efficiency of action, and sensorimotor cueing strategies for effective movement coaching.
---
Yoga
FA yoga is a Romita-designed approach to deepen knowledge of the body, and provide tools in embodied anatomy for yoga students and teachers to discover ease in action both on and off the yoga mat.
Click here for more information >>
---
FA Alexander Technique Teacher Training (ATMTC)
A Romita-designed approach to the Alexander Technique incorporating experiential anatomy to enhance the understanding of movement function along with the verbal, hands on, & reflective practices required in Alexander Technique Teacher Training. This Center offers AmSAT certification in Alexander Technique as well as Post Certification workshops.
Click here for more information >>
---
For more information on any of the Centers contact us as info@functionalawareness.org
---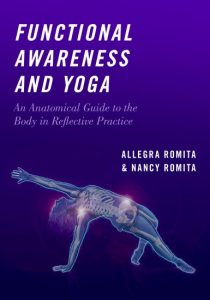 NEW BOOK!
from Oxford University Press

Functional Awareness and Yoga
by Allegra Romita & Nancy Romita
What people are saying about Functional Awareness and Yoga:
"Functional Awareness and Yoga is by far the best resource for yoga teacher training. Finally there is a book that is clear and concise making anatomy and physiology accessible to all yogis through comprehensive and fluid teachings." — Ossi Raveh RYT, author, and founder of Brooklyn Yoga Project
"As a physician and medical educator for more than 25 years, and as a lifelong athlete, I have found answers through FA® to the questions that I didn't even know how to ask." — Jeoff Brennick MD, Professor Dartmouth University Geisel School of Medicine
"The Romitas have years of experience as teachers; thus the clarity of this book…  With beautiful illustrations and photographs, reflective questions, suggestions for applications to everyday life, and with an emphasis on mindful practices, the book is lucid and accessible."–Karen Kohn Bradley, Certified Movement Analyst, School of Theatre, Dance, and Performance Studies, University of Maryland
BUY NOW
---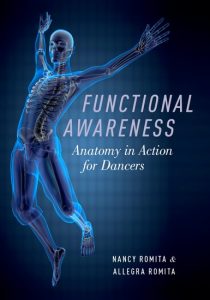 Functional Awareness: Anatomy in Action for Dancers
by Nancy Romita and Allegra Romita
Innovative approach to anatomy and dance training, where anatomy meets artistry
Founded on over 30,000 hours of experience training dancers
Improves dance technique by enabling dancers to recruit effort efficiently
"I bought your book and have already used it in my introductory ballet class at Joy of Motion Dance Center.  It is clear, well-organized, and the illustrations clarify many of the things I tell my students."
– Rima Faber (Chair, Dance Task Force of the National Coalition for Core Arts Standards)
BUY NOW
---