Functional Awareness® Anatomy in Action
Functional Awareness® is a Romita-designed educational approach to
embodied movement, reflection, inquiry, and research.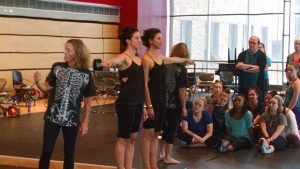 This Romita-designed method is a practical somatic approach to embodied anatomy through reflective practice to enhance understanding of movement function, facilitate ease in body action and improve success in body action. Each session provides practical methods for movement educators to integrate the methods into their personal practices in movement training.

See our upcoming workshops:
The Functional Awareness® (FA) philosophy advocates the importance of developing body understanding in movement training while fostering student agency and honoring individual differences. The FA method is applicable and accessible to all movement forms and skill levels. The workshops use a codified approach of collective sharing to uplift community wisdom.
---
Centers for Learning
---
Functional Awareness® Movement Educator Training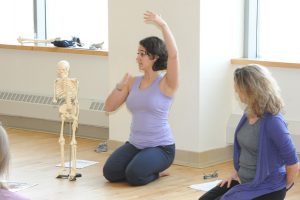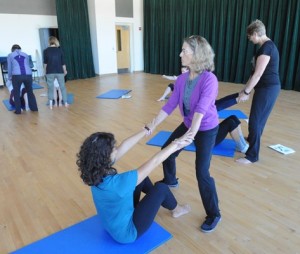 This Center offers training in Functional Awareness® principles of movement function, efficiency of action, and sensorimotor cueing strategies for effective movement coaching.
---
Yoga
FA yoga is a Romita-designed approach to deepen knowledge of the body, and provide tools in embodied anatomy for yoga students and teachers to discover ease in action both on and off the yoga mat.
Click here for more information >>
---
FA Alexander Technique Teacher Training (ATMTC)
A Romita-designed approach to the Alexander Technique incorporating experiential anatomy to enhance the understanding of movement function along with the verbal, hands on, & reflective practices required in Alexander Technique Teacher Training. This Center offers AmSAT certification in Alexander Technique as well as Post Certification workshops.
Click here for more information >>
---
For more information on any of the Centers contact us as info@functionalawareness.org
---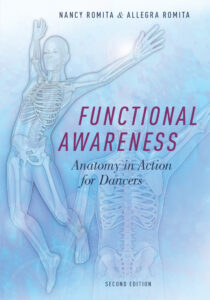 NEW! SO excited for this Second Edition
Functional Awareness: Anatomy in Action for Dancers
by Nancy Romita and Allegra Romita
New Chapters, beautiful new anatomical images, and redesigned easy to follow movement explorations to guide the reader in understanding movement function to improve skill.
What people are saying about Functional Awareness:
"Functional Awareness: Anatomy in Action for Dancers offers a blend of anatomical information with an underlying theme of moving with ease in both dance and daily activities. A delightful, engaging resource for dancers and dance educators, this book invites the reader into each chapter with a story and presents pertinent information that is practical and immediately applicable." —Rebecca Nettl-Fiol, Professor of Dance, University of Illinois, Urbana-Champaign
"As a dance instructor, I cannot wait for their books to be released, so I can make this required reading for my students while referencing it for my own practice. Bravo!"—Linda Denise Fisher Harrell, Artistic Director of Hubbard Street Dance Chicago   former principal dancer Alvin Ailey American Dance Theater
BUY NOW
---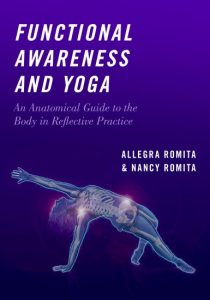 Also available:
Functional Awareness and Yoga
by Allegra Romita & Nancy Romita
What people are saying about Functional Awareness and Yoga:
"Functional Awareness and Yoga is by far the best resource for yoga teacher training. Finally there is a book that is clear and concise making anatomy and physiology accessible to all yogis through comprehensive and fluid teachings." — Ossi Raveh RYT, author, and founder of Brooklyn Yoga Project
"As a physician and medical educator for more than 25 years, and as a lifelong athlete, I have found answers through FA® to the questions that I didn't even know how to ask." — Jeoff Brennick MD, Professor Dartmouth University Geisel School of Medicine
BUY NOW
---